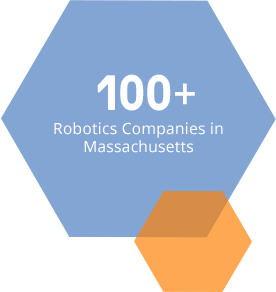 The MS in Robotics & Autonomous Systems at the Boston University College of Engineering gives you flexible opportunities to acquire skills in a wide variety of areas, including machine learning, sensing and environmental action, autonomous vehicles, and robotic systems. Earn your degree in 2-3 semesters. Enter the workforce prepared for a career in research & development, deployment, or operation of robotic and autonomous systems.

Download a Fact Sheet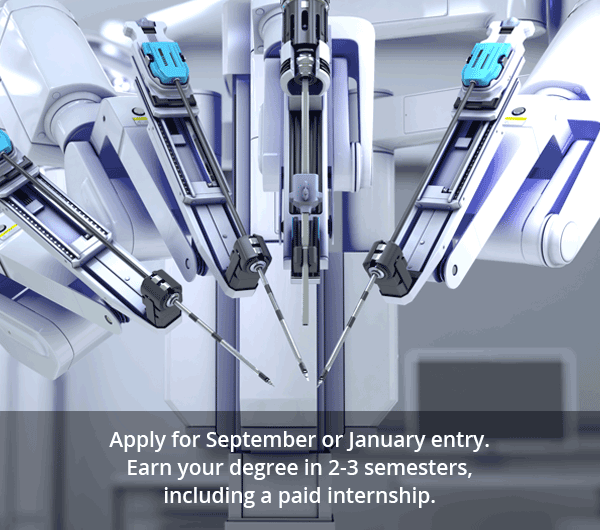 MS in Robotics & Autonomous Systems
Prepare for a high-impact career in industry or research.
Take courses in advanced robotics areas including machine learning, soft robotics, and motion planning. Complete your studies with a full-time internship placement with an industry partner or research lab.
Develop technologies to advance:
Self-Driving Vehicles
Smart Cities
Assistive Technologies
Sustainable Agricultural Systems
Medical devices
State of the Art Facilities
Robotics Lab
An expansive research space equipped with a state-of-the-art infrared motion capture system and short-throw projectors that create dynamic images.
Engineering Product Innovation Center
Our 15,000-square-foot facility, one of the country's largest, gives you access to the latest technology and industry expertise to conceptualize, design and build.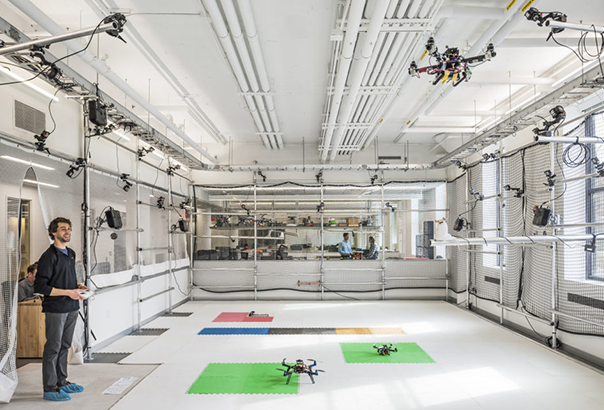 Award-Winning Faculty Research in Robotics
Our faculty conducts groundbreaking research into:
Soft Robotics
Autonomous Vehicles
Assistive Technologies
Human-Robot Interaction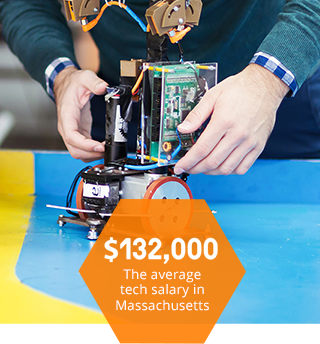 A Top-Tier University in the Heart of Boston – a Leading Robotics Hub
Boston boasts the second-largest concentration of tech companies in the USA, and Massachusetts is home to over 120 robotics companies. From Amazon Robotics and Boston Scientific, to Maxar Space Robotics and Yrobot, a wealth of companies consider students from this MS program for internship positions. Since 2016 more than 17,000 technology jobs have been created in Massachusetts, in areas including defense, logistics, energy, and healthcare.
---
Join us at a Robotics Webinar.
Connect with us online, and hear how you can leverage your current background and experience into an exciting career in robotics.
Learn about the program and curriculum
Hear about our admitted students
Get details on academic support programs
Find out about the outcomes our graduates experience
Application for Spring & Fall 2023 entry opens September 1st.